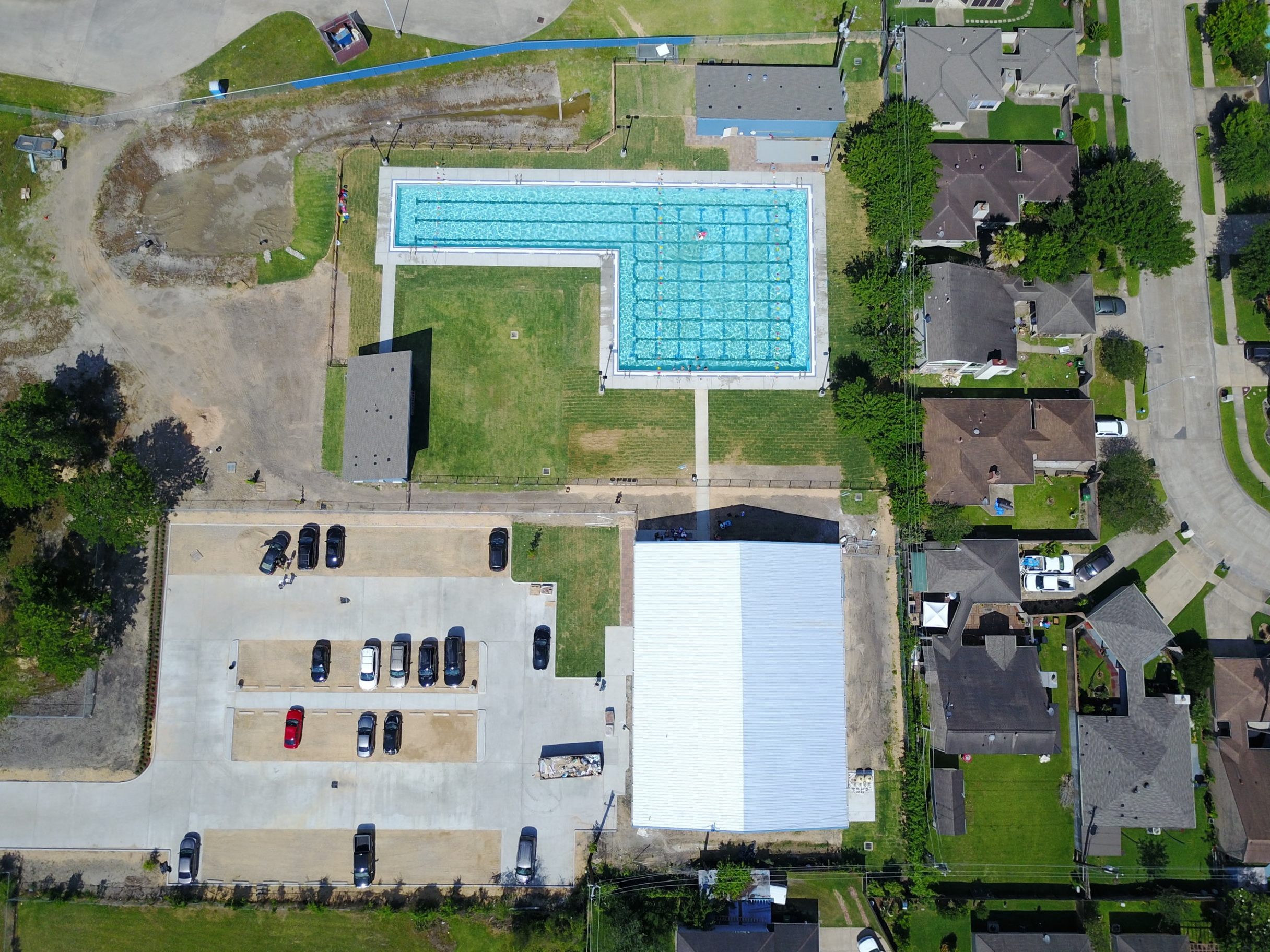 Come Swim! Only $5.00 to use the pool.
Call the office for lap swimming hours 713-785-7422.
Swim Houston Aquatic Center (ShAC) opened its doors in 2017 to become one of Houston's best swimming facilities. The ShAC boasts a state of the art facility, including a nine-lane heated outdoor competition pool, with six 25-yard short course lanes and three 50-meter long course lanes (which will allow for year-round long course training!)at 6'6' deep across. Next to the outdoor lap pool is the indoor teaching and aquatic therapy pool. The indoor pool is utilized for a host of different functions and events, including swim school, water aerobics, rehabilitation, senior exercise activities and private parties. Interested parties can contact us with any questions regarding the space.
With many different service options, the facility hosts swim team practice and events, swim lessons for children and adults, water aerobics classes and private events and parties. ShAC is the first coach owned and managed swimming facility in the Houston area. Swimmers from Pearland, Sugarland,Stafford and Missouri City. ShAC is great for those hot Houston summers and the pool is always heated for the cold snaps during the winter months as well. The facility is open year round.
With a family environment and courteous staff members, customers can rest assure they will be provided the best possible customer service. ShAC's goal is provide a high-caliber year-round training program, where all swimmers have the opportunity to meet their desired potential in the pool, while encouraging a life-long love of swimming. To achieve this goal, ShAC strives to provide the excellence in professional coaching necessary to develop swimmers to the best of their abilities, create a safe and positive atmosphere and develop team unity among swimmers, families and coaches, by encouraging and taking pride not only in themselves, but in each other.
Monday 9:00 am - 7:30 pm
Tuesday 9:00 am - 7:30 pm
Wednesday 9:00 am - 7:30 pm
Thursday 9:00 am - 7:30 pm
Friday 9:00 am - 7:30 pm
Saturday 9:00 am - 7:30 pm
Sunday (Closed)